Unlike most powder coating operations, total coatings provides all services at 1 location. We use a 3 stage wash system, sand blast, we also meet any needs such as zinc rich primer or epoxys ect. Pick up and delivery available
---
AREAS OF EXPERTISE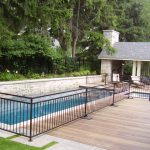 We are able to process large and small products, in a variety of material substrates.
Iron phosphating in a pressure wash system. Two batch powder coating systems. *System 10' x 40' batch oven.
Ability to process large quantities of product in short time frames. Ability to process steel, aluminum, galvanized, satin coat, stainless, and cast items.
WHAT IS OUR SELECTION OF COLOURS AND FINISHES?
We currently stock over 400 colours with a variety of gloss levels and textures available. We also have access to thousands of additional finishes to meet virtually any need, such as:
Epoxies – These coatings are intended to provide exceptional chemical and corrosion resistance, but are not intended for outdoor or UV exposure. Many customers use the epoxies as a primer which is then top coated with a urethane or polyester coating. Zinc rich epoxy primers are readily available and are highly recommended for products destined for locations where corrosion protection is a major coating.
Hybrids – Similar to epoxies except that they offer less chemical and corrosion resistance. The benefit is that colour and texture selection is greater, making them still a good choice for interior products.
Urethanes – (Aliphatic) Good chemical, corrosion, and UV resistance. Colour selection is also good. Can be developed to be extremely smooth and uniform in finish.
Polyesters – These are the most commonly used coatings. Colour selection is very good and the functional abilities of the coatings are also very good for a number of applications, both indoors and outdoors.
Super Durables – These products are intended for products requiring extended gloss retention. They offer the same colour selection and physical properties as polyesters, with the exception that Super Durables powder coating typically retains greater than 50% of their original gloss following 60 months of south Florida exposure, making them among the best coatings available.
Metallics – These products are available in many colours and textures. Most metallics are intended for indoor use, but may be exposed to outdoor conditions provided they are clear coated. Some powder manufacturers offer "one step" metallics as well, which helps to keep the cost of the job down.
CLEAR COATS
Hammertones – ( Hybrids & Urethanes) Decorative finishes intended for items such as lawn and patio furniture.
Veins / Wrinkle Finishes – (Hybrids & Urethanes) Decorative finishes intended for items such as lawn and patio furniture.